7 Reasons Why Mgbeke's "HorNi UtoMi" Should Be Your Go-To "Other Room" Stimulant
"Sex"…what comes to your mind immediately you hear this word? Are you one of those who feel an instant rush of adrenaline in their body, or you're part of the "push to start" set of people?
Whichever class you fall under, sex has been a massive industry for centuries in the history of humanity, and it's getting even more prominent these days due to the absolute lack of morals and self-control that seems to be the norm in many societies these days.
Anyway, for those who love to indulge themselves and are legally allowed to explore their sexuality, we have the perfect aphrodisiac that is made just for you! There are many products and so-called supplements bandied around today that claim to be able to enhance your libido and satisfaction in "the other room" – like our Nigerian President Buhari once used to describe sexual activities.
Mgbeke's "HorNi UtoMi" is in a class of its own, though, and we will show you 7 reasons why it should be your go-to supplement to stimulate your body for optimum sexual enjoyment. But, for those who may not know, let's take a quick minute to define what an aphrodisiac or sexual supplement is all about first.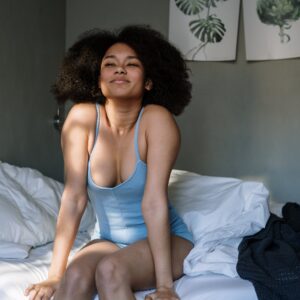 An aphrodisiac is a food or substance that stimulates sexual desire, increases sexual pleasure, or improves sexual performance. A wide range of prescription medications are available and marketed expressly to increase libido.
They are frequently claimed to improve sexual potency and performance. Some drugs are advertised as enhancing endurance, 'libido-lit', lubrication, and stamina. Some aphrodisiacs are advertised as enhancing total sexual enjoyment.
So, how is this supplement any different, and why should you go for it?
Mgbeke's HorNi UtoMi is a specially formulated "Ancient Horny Goat Weed" recipe also known as Barrenwort. HorNi UtoMi is a herbal supplement that provides a variety of different benefits.
According to the herbal legend, a farmer noticed that his goats were acting very "frisky." After further investigation, he realized that his goats had been eating the Barrenwort plant growing in his pasture. That's how "Horny Goat Weed" got its name!
HorNi UtoMi guarantees you an exhilarating moment in the bedroom. It's free from harmful substances, chemicals, and toxins. It's a natural blend of herbs and botanical extracts that help naturally boost your sex appetite, mood, and performance, keeping you happy, youthful, and very healthy.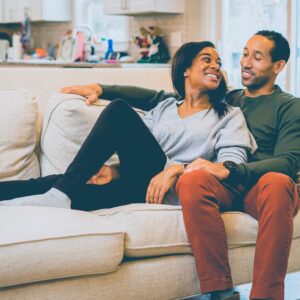 It gives you that 'unexplainable' feeling like you're in paradise with your partner and want to keep experiencing it together. That's not all there is to it, though. Here are 7 other significant benefits you are assured of getting when using this excellent supplement:
(1) Helps Physical Fatigue: You cannot satisfy your partner sexually or even enjoy the act if you're always physically exhausted. This supplement is made with 100% organic and herbal ingredients that help combat fatigue and keep your body in top shape regularly.
(2) Supports healthy semen: Your semen quality depends on the kind of things you consume, and this supplement is formulated to help you improve it massively.
(3) Helps you last longer and perform better: Nobody wants a "2-minutes partner" in the sack, so you need to up your game and not disgrace your ancestors whenever you get into the "other room" with your partner.
Mgbeke's HorNi UtoMi guarantees you a more prolonged and sweeter experience that will make your partner wake you with soft kisses and a big smile the following day for a job well done over the night.
(4) Supports male and female ejaculation: Many people have never experienced the joy of having an orgasm during sex. Sadly, this is a lot more common amongst ladies, but your lack of ejaculation days is over with these supplements.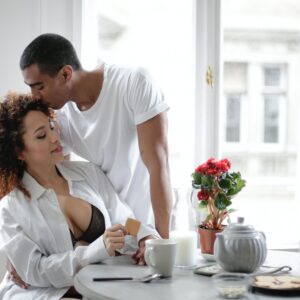 (5) Supports Joint Comfort: It also helps improve your joints' health so that your body movement can be as fluid and comfortable as needed.
(6) Supports healthy cholesterol levels: This supplement also packs some ingredients that help rid your body of excess cholesterol so that your body stays in prime shape and condition always.
(7) Helps with Bedroom Appetites: Many people naturally suffer from low libido, which negatively affects their desire and appetite for sex. With Mgbeke's HorNi UtoMi, you will begin to experience a much healthier drive and hunger for sex. It would naturally enhance the pleasure you experience during each session for better satisfaction.
For more information on how you can get and start to use this fantastic product, please click on the link below: