Skin bleaching and constant use of chemical-based beauty and health products have been proven to cause cell mutations and damage due to the absorption of toxins and harsh chemical agents by the body.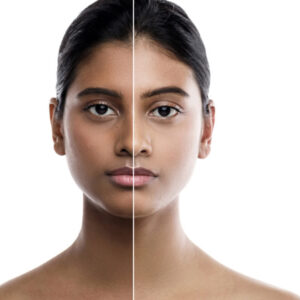 These chemical agents lead to the production of free radical cells in the body that causes cancer.
Most skin bleaching, lightening and general beauty products (Made outside the USA) usually contain mercury, which could lead to mercury poisoning. America has the highest standards of production and they are very strict about the conformity assessment and quality of products produced in America.
Chemical-based drugs and supplements could lead to addictions and other harsh effects to the body over time and use.
Mgbeke Natural beauty and health products comes as a solution to your beauty and healthy living needs, without the adverse side effects usually associated with chemical-based products.
Mgbeke leverages science, expertise and nature, to produce organic natural beauty and health products that will meet all your beauty and health needs, as well as nurture and rejuvenate your body, giving you a whole new naturally elegant look that stands you out in the crowd. It doesn't matter how badly damaged your skin is, Mgbeke natural products and supplements will help to detox, repair, restore, and rejuvenate your body.
We use the best organic natural ingredients sourced from all over the world, and processed using the latest technologies, and the best facilities to give you a natural blend with no risks of chemical side effects, toxins, chemical allergies or addictions.
Mgbeke products pride itself in originality. Our skincare, hair care, lip care products, as well as our natural supplements, herbs, spices and foods contain a natural combination to keep you living healthy and looking great always.