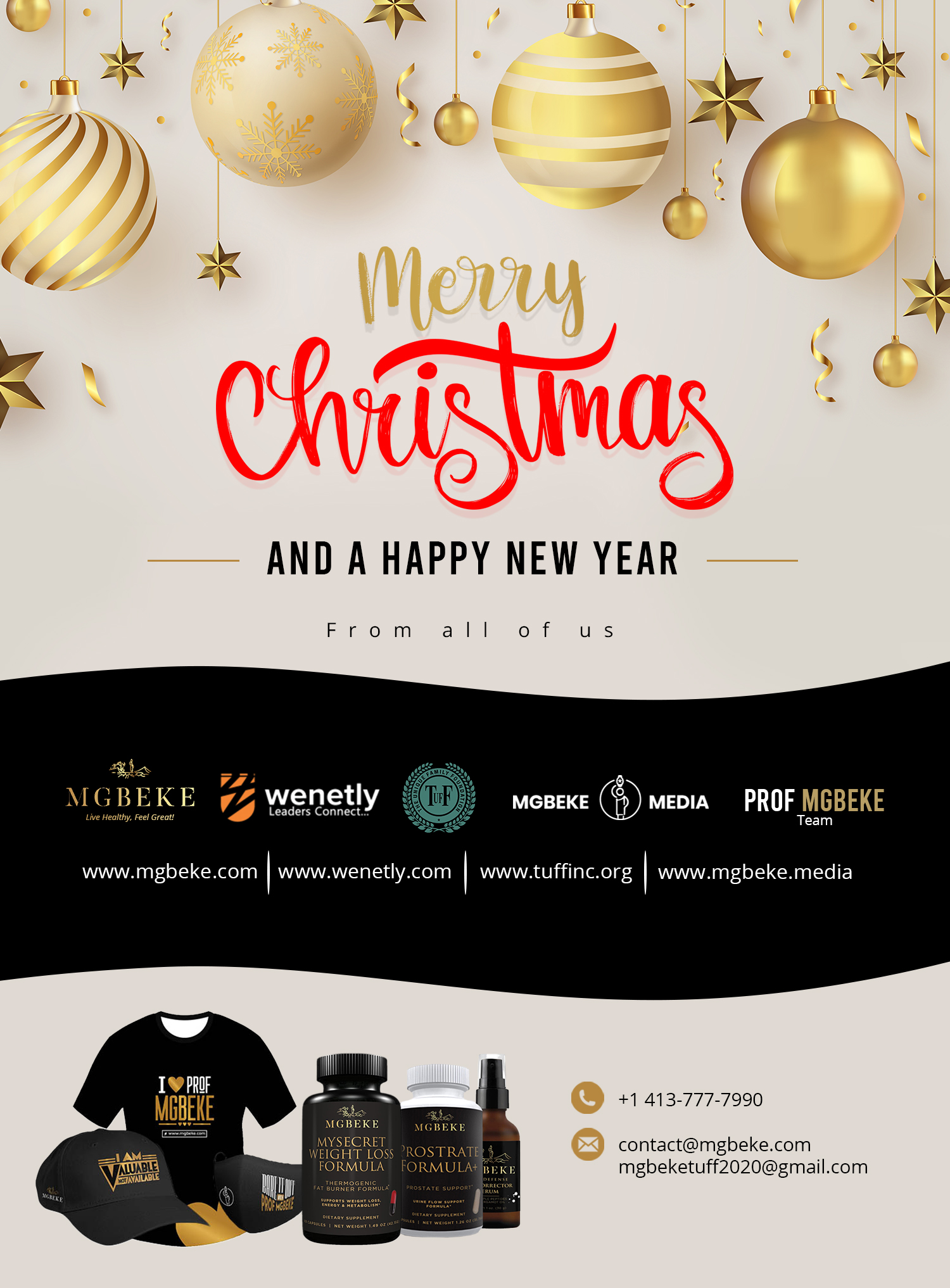 We want to thank all our customers, communities, clients, our hardworking, dedicated, professional and caring employees for their extraordinary efforts, partnership, commitment, support and patronage this year.
Our team wishes you peace, joy and prosperity throughout the coming year!
May the glorious message of peace and love fill you with joy during this beautiful season. Wishing you a very Merry Christmas and a prosperous New Year.
Our success is your success! We're so glad to have you as a client, customer, employee and look forward to working with you in the New Year!
Live Healthy, Feel Great!
Dr. Sandra C Duru
#PROFMGBEKE
FOR: Mgbeke LLC
Mgbeke Media
Wenetly and TUFF
www.mgbeke.com
www.mgbeke.media
www.wenetly.com
www.tuffinc.org